Le Tintoret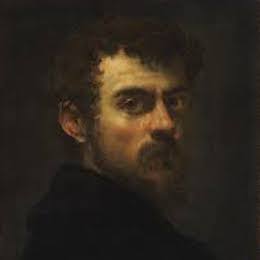 1518 (Venise) / 1594 (Venise)

"Tintoret discourages and repels. He makes the spectator an actor and pushes the amateur. He surprises you, seizes you and constrains you. It only remains to the one who was about to observe and to judge to turn away or to enter in the dance. One cannot, whatever the desire, stop on one of the characters without being pushed towards his neighbor, the one that he indicates by a gesture, a movement of arm, a glance, a torsion, a supplication, finally an unbalance."
Text by Jean-Louis Baudry, Art absolument n°1, May 2002.
artist_books
---
Les Peintres de Venise
Enrico Maria Dal Polozzo Actes sud Malgré leurs fonds d'or et leur préciosité toute en allégresse, les retables du Trecento d'un Paolo Veneziano voient la Sérénissime s'échapper des formules médiévales pour mieux s'inspirer de la solidité et de l'unification spatiale d'un art giottesque. Ce caractère hiératique vole à son tour en éclat sous les coups de pinceaux de ...