Lucian Freud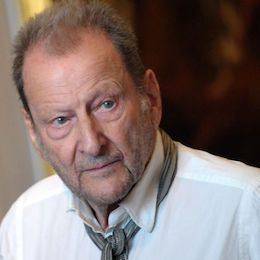 1922 (Berlin) / 2011 (London)
Living in : London
Working in : London

"The painter makes real to others the most intimate feelings he has for everything that is dear to his heart." It is in the varying intensity of distancing that lies one of the keys to the evolution of the English artist, considered one of the current masters of painting.

artist_books
---
Humanisme et expressionnisme
Éliane Strosberg Éditions Somogy Forte de sa culture esthétique et philosophique, Éliane Strosberg met en perspective la représentation de la figure humaine au regard de l'expérience juive en nous donnant à voir des oeuvres de l'art moderne (Chagall, Marcoussis, Pissarro, Soutine) et contemporain (Lucian Freud et Pearlstein). Pendant plus de 2 000 ans, l'art juif a véhiculé se ...