Samer Mohdad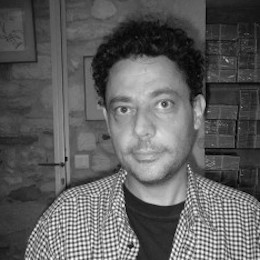 1964 (Bzébdine (Liban))
Living in :
entre Beyrouth, la Belgique et la Suisse
Working in :
entre Beyrouth, la Belgique et la Suisse
Artist's webSite
Photographer and visual artist, Samer Mohdad was born in 1964 in Bzébdine in Mount Lebanon. After studying photography at St Luc-Liège in Belgium, he joined the Vu Agency in Paris in 1988.
In 1990 he was recruited by the Musée de l'Elysée in Lausanne to photograph the Swiss army. This project will result in a publication and an exhibition "Voir la Suisse Autrement" organized as part of the festivities of the 700th anniversary of the Swiss Confederation.
In 1991, Mohdad produced a photographic essay on Lebanon after the civil war. In his next project, "Children in War, Lebanon 1985-1992", he examines childhood during the Lebanese civil war.
He then turned to the Palestinian question in "Return to Gaza", a moving portrait of the 415 Palestinians expelled to southern Lebanon in 1993 and their return to the Gaza Strip in 1994.
In 1997, he created the Arab Foundation for the Image with the photographer Fouad el-Khoury and the video artist Akram Zaatari. He curated the exhibitions, "The Martyrs of Qana", "So Near East", "Lebanon Intimate" and "Portrait of Cairo" at the Rencontres Internationales de la Photographie in Arles between 1996 and 1998.
He won the Mother Jones Award in San Francisco for his book "Mes Arabies", the first part of his trilogy "Les Arabes" published in 1999 by Actes-Sud. Then the exhibition "Mes Arabies" went on a world tour, starting at the Museum of Archaeology in Geneva, passing through the IMA in Paris and in the IFA galleries in Stuttgart, Bonn and Berlin.