Michael Ziegler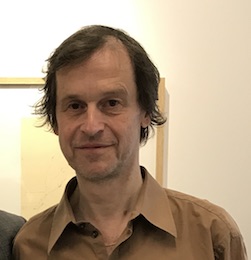 1960 (Wels (Autriche))
Living in :
Innsbruck (Autriche)
Working in :
Innsbruck (Autriche)
Artist's gallery
While some of the drawings are the result of his own childhood experiences and memories, Ziegler's children refer to boarding school students Otto Meyer-Amden and Musil. They appear in the paintings of Bal-thus or the plays of Cocteau, recall the films of Larry Clark or the photographs of McBride. Reconciling finesse of line and rigidity of line in his hieratic treatment of bodies, Michael Ziegler is inspired as much by the classic works of delicate drawings by Flaxmann as by the cold vocabulary of Christian Schad's 1920s scenes, which reduces the world to lines. Marked by contrast, its aesthetic combines the austerity of a treatment devoid of any modelling, made up only of black lines drawn linearly on a white background, with the exhibition of a world of desires.