Caisa Sandgren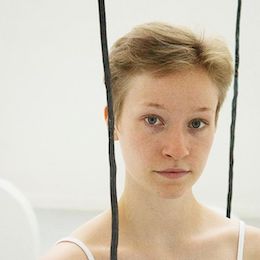 1994 (Suède )
Living in : Paris
Working in : Paris

Born in 1994, Caisa Sandgren is a Swedish artist living in Paris. She studied for five years at the EnsBA Paris in the studio of Dominique Gauthier.

"The piece is a direct access to the intimate space of each of us where our dreams, memories and fears are revealed. It has been a way for me to explore these subjects from different angles and to treat them from a personal point of view.

In the series presented here, these are spaces in which I have lived before. I use them as inspiration to address themes such as loneliness, the passing of time and mortality. In a way, I am reworking the ghosts that linger in the memory of these places.

On the other hand, an important subject is the receptacle that contains all these memories and fears, namely our bodies. Our emotions are attached to the organic fabric of our being and I use this idea of emotional flesh in my more recent work.

Many of the questions I ask myself through the artwork are about the idea of the intimacy of a body in its space."
Artist's works
---