Wendy Vachal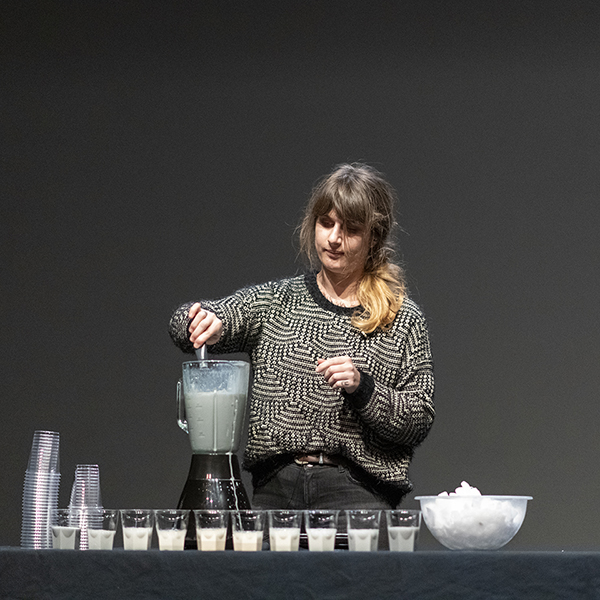 1984 (Marseille)
Living in :
Marseille
Working in :
Marseille
Artist's webSite
Wendy Vachal articulates drawing and installation, sound pieces and videos, actions and gestures, in aspects of fusion and redoubling generating aesthetic mutations. She draws inspiration from her struggle to highlight the fundamental questions that occupy her, while striving to maintain a poetic and romantic outlook. In 2015, she returned to the northern neighbourhoods of Marseille - where she spent her childhood - for a year-long residency, during which she attempted to break down both the social and geographical divides of the city of Marseille. Her work gradually shifts from the representation of the portrait and the body to the manipulation of matter, starting from the premise that every body is matter and every matter is body.


Portrait:
Wendy Chaval during her performance Se griser, as part of Public Pool #6 at the Comédie de Reims, 2019.
Photo: Martin Argyroglo.