Jacques Bosser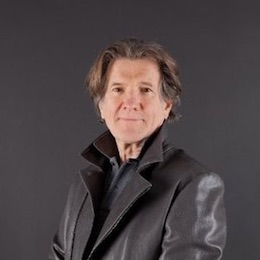 1946 (Havre)
Living in :
Montrouge
Working in :
Montrouge
Artist's webSite
Artist's gallery
Valeur des oeuvres
(donnée à titre indicatif)
: Photographie 120 x 120 cm 12 000 €
Jacques Bosser is a contemporary French painter and photographer, but in recent years he has also combined both techniques in highly original mixed works that he calls "photo paintings". Jacques Bosser has kept from his African childhood and travels a fascination for magic and signs, which have allowed him to build up an original pictorial language. I try to get rid of any reference to go looking for the first forms, to find the first elements that we have in us ... these are very simple forms, circles, spirals ... which are part of a collective unconscious and recall a kind of first innocence".
Refusing to choose between representation and abstraction, Bosser willingly confronts images within the same work: painting and photography of female bodies, etc. encouraging the viewer to read the work more carefully.
Artist's works
---
Artist's movies
---
"Tomorrow in my collection with Jacques Bosser"
Interview between Jacques Bosser and Christine Siméone on the occasion of the exhibition at Fleur de Peau.
Watch
artist_books
---
36/36 Les artistes fêtent les 80 ans des congés payés
À l'occasion de l'exposition 36-36, les éditions Art Absolument publient le catalogue de l'exposition. Cette publication de 116 pages avec de nombreuses illustrations couleurs permet aux lecteurs une immersion dans l'univers des 36 artistes exposés. Plus généralement, ce catalogue propose une réflexion sur les liens que les artistes entretiennent avec l'année 1936 à travers un ensemble ...