Saodat Ismailova. Double Horizon.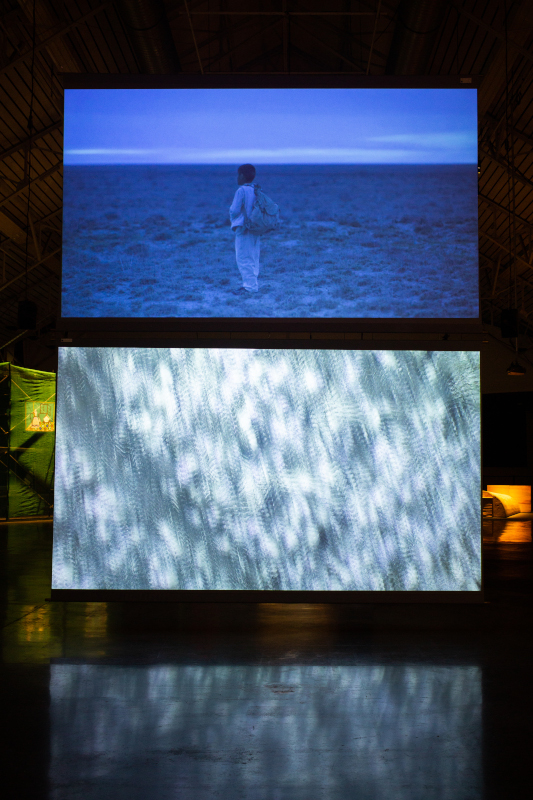 The exhibition
---
After 1991 and the break-up of the USSR, the five Central Asian republics regained their independence and new artistic sensibilities were able to overcome the dictates of socialist realism. Born in 1981, with a father who was a cinematographer, Saodat Ismailova first trained in observation cinema at the National Institute of Arts in Tashkent. She opened her filmic practice in 2002 at the Fabrica in Venice, then at the Aga Khan Institute. Her project? To explore the history and cultures of Central Asia impregnated with myths, the magic of shamans or the weight of religion on the condition of women. Hence this exhibition of his six large video installations surrounded by works by other artists in whispered conversations in the half-light of the vast exhibition room at Le Fresnoy. The Virgin with wet linen in a sarcophagus by Beuys? It is an Uzbek funeral tradition. Bobur Ismailov's Sleeping Seraphim, in graceful luminous volutes on a black background? A supernatural vision.
Extract from the article by Pascale Lismonde published in the
N°105 de la revue Art Absolument
. Publication date: March 17, 2023.
When
---
10/02/2023 - 30/04/2023