Akseli Gallen-Kallela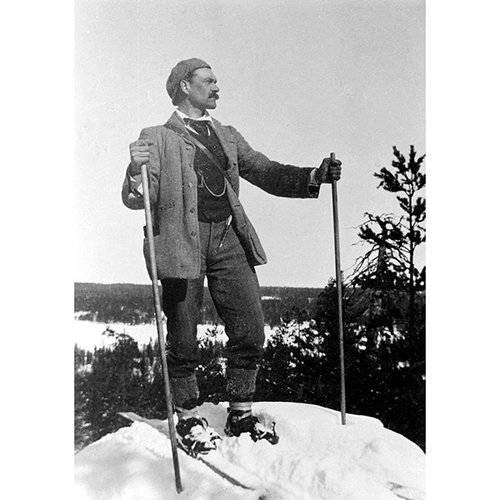 1865 (Pori (Finlande)) / 1931 (Stockholm (Suède))

Understanding that myth requires a formal detachment from reality, the artist renounced realism to venture onto the shores of ethnic symbolism. If the Norwegian Edvard Munch, with whom he exhibited in Berlin in 1895, surrendered to the expressionist emotionalism of a Van Gogh, Gallen-Kallela practiced a fierce synthetism, which identified him with a Gauguin of the North - whose works he would not discover until 1909 in Paris. In 1894, in search of a "room of his own" in the heart of Finland, Gallen-Kallela stayed on the shores of Lake Paanajärvi, where he painted his Great Black Woodpecker, the first "pure" landscape, devoid of any human presence, which was brilliantly acquired by the Musée d'Orsay in January 2020. After contracting malaria in Spain in 1904, the painter went to rest on the shores of Lake Keitele to devote himself entirely to landscape painting.


Portrait :
K. O. Lindeqvist.
Akseli Gallen-Kallela en 1906.