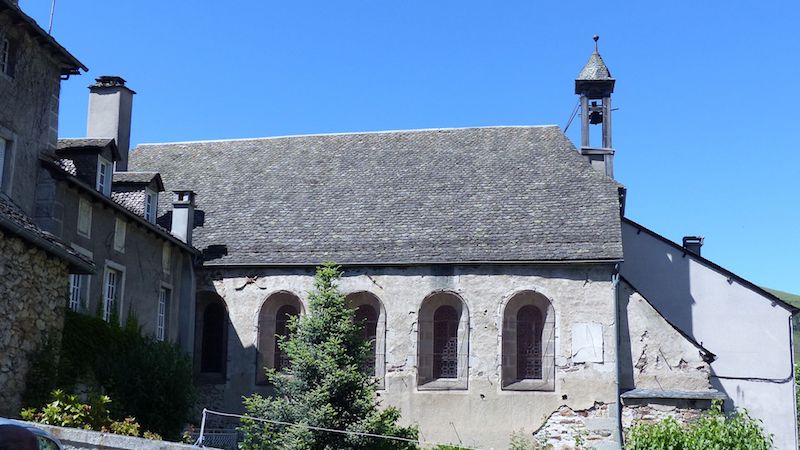 Chapelle des Pénitents
Rue Saint-Jean
15110 Chaudes-Aigues

The brotherhood of the white penitents of the Gonfalon was instituted in Chaudes-Aigues, on August 12, 1595, under the name of "the Assumption of Our Lady".

These associations, born in Italy, flourished in the southeast of France under the patronage of King Henry III who was affiliated with them. They were lay congregations recruited from among the people of the "century" and whose vocation was prayer, good works and the defense of Catholic dogma against the spirit of the reform.

Until 1598, the white penitents of chaudes-Aigues gathered in the Saint-Julien chapel. It is only at the beginning of the XVIIth century that they built, at the entrance of the suburb of HERT, the chapel that we know today. During the revolution, it became a meeting place for the popular society. In 1802, the penitents found use of their building but without official authorization and it is only at the restoration, under Louis XVIII, that they were able to resume their activities normally.
The brotherhood died out at the beginning of the 20th century.

The furniture consisted of a magnificent altarpiece, renaissance style, dating from the 17th century, restored and that can be admired in the chapel, a stone stoup of 1625 and a sculpted lava plaque showing the Virgin sheltering under her cloak two hooded penitents present in the parish church, instruments of the passion, a gilded and engraved kiss of peace of the 17th century.

The Chapel is used in season as a place of exhibition.